This is a pretty simple potholder to make. It is best to use cotton yarn like Peaches 'N Cream. Use whatever size hook you want. I usually use a H hook.
First: Make a chain. The chain will be the diagonal across the potholder, so make it as long as you want. I made mine about 8".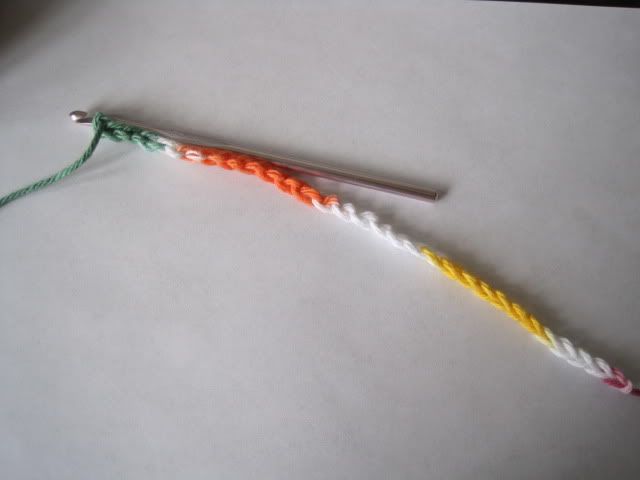 When you get to the end, you will start working in round. Crochet single crochet in the back loop of the stitches.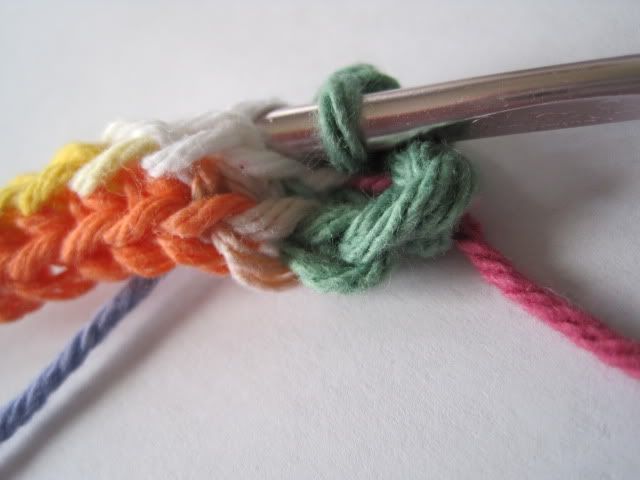 Make a chain for the loop and pull yarn through so you have a tail. Stitch the potholder together down the middle.